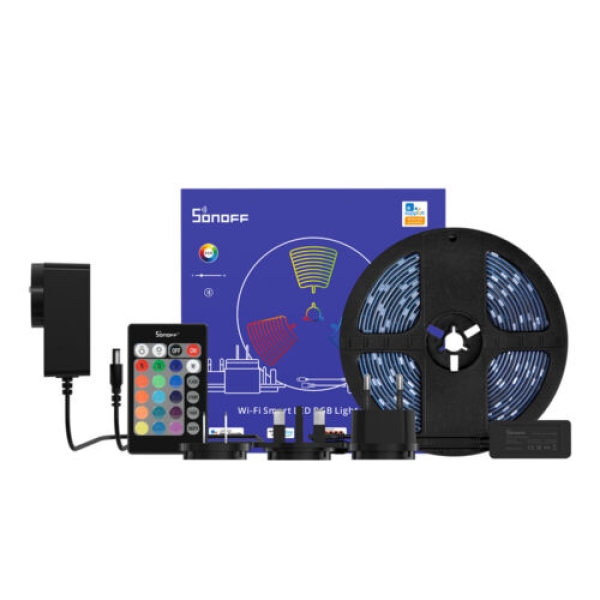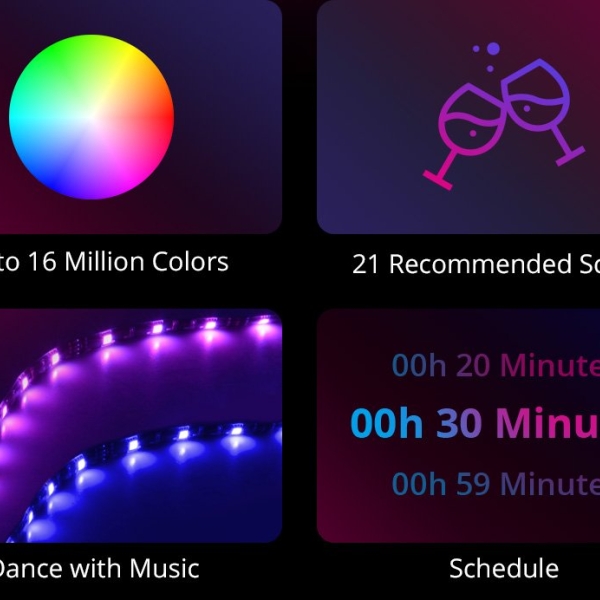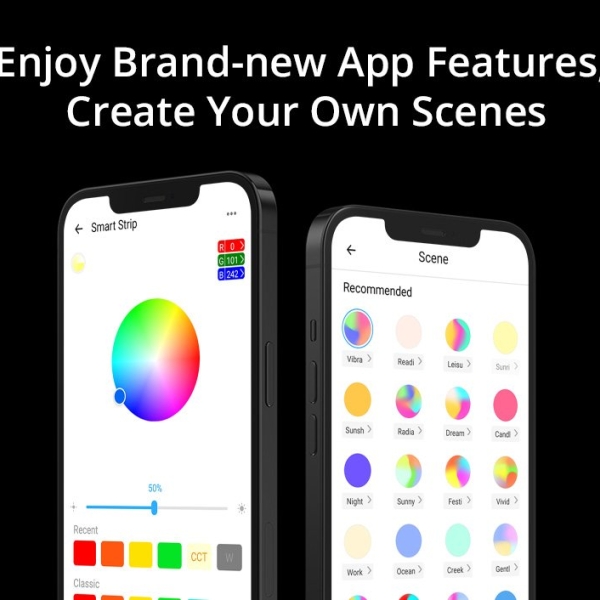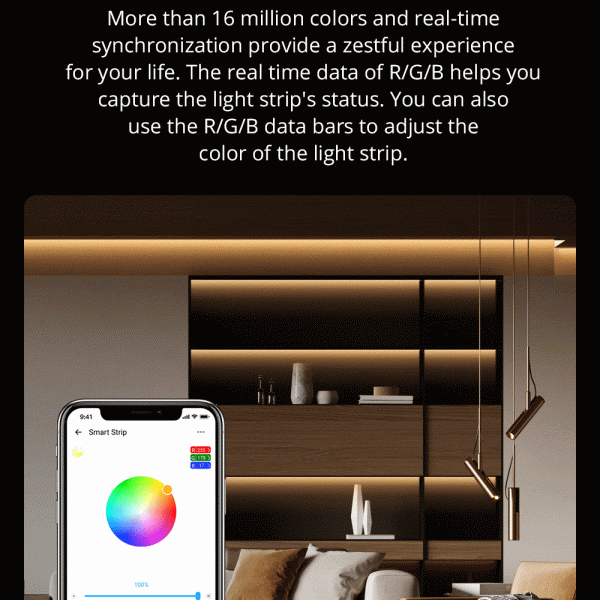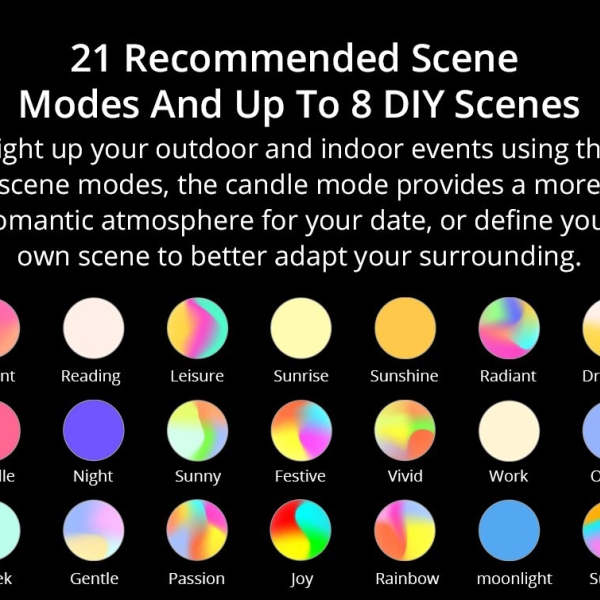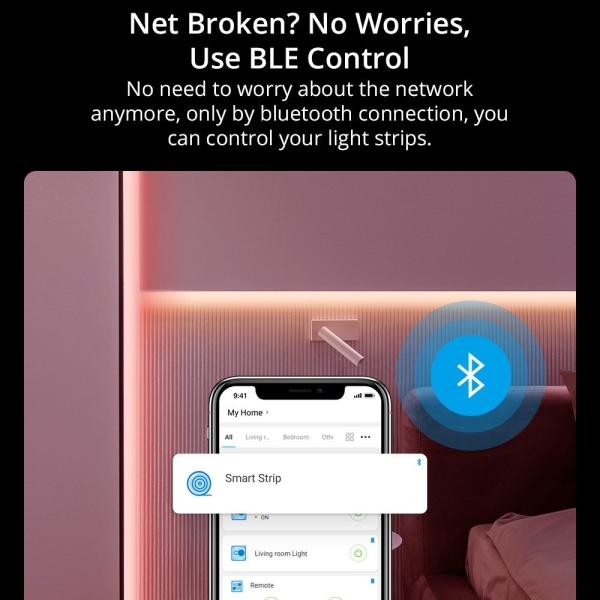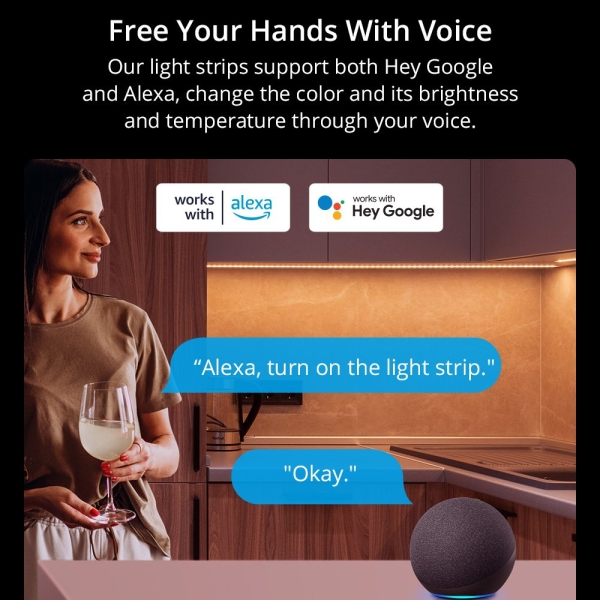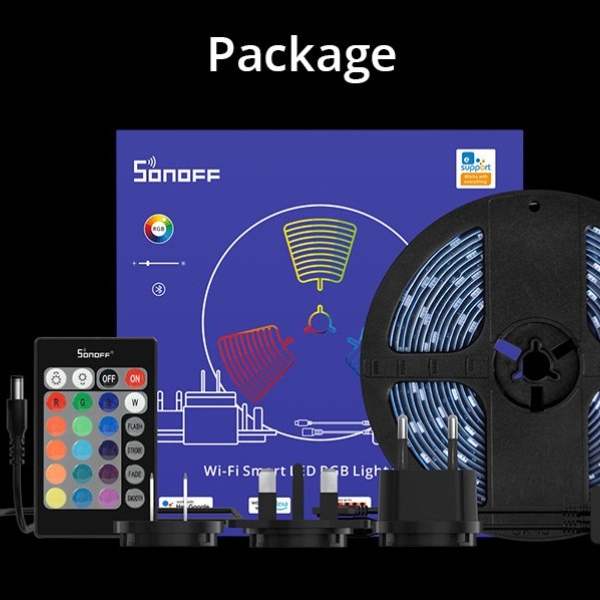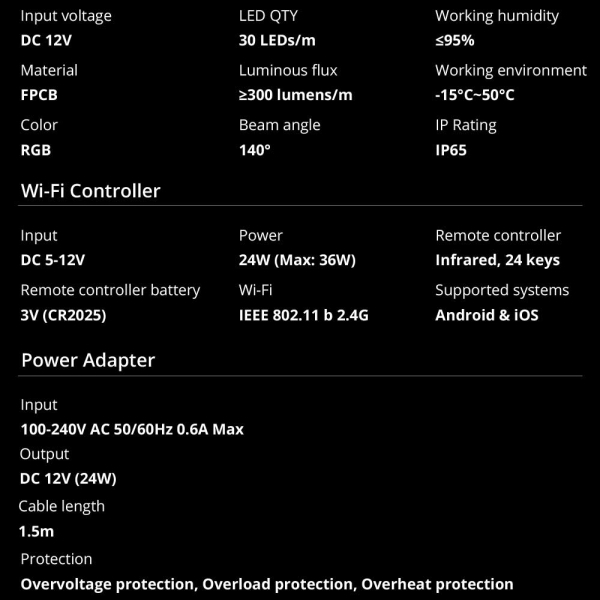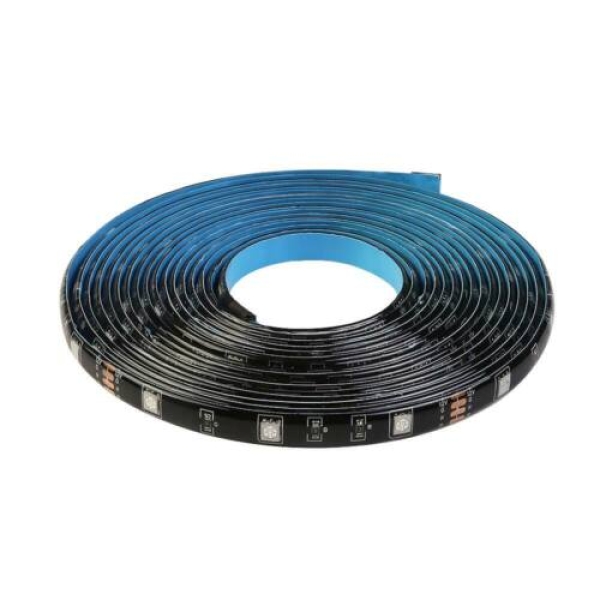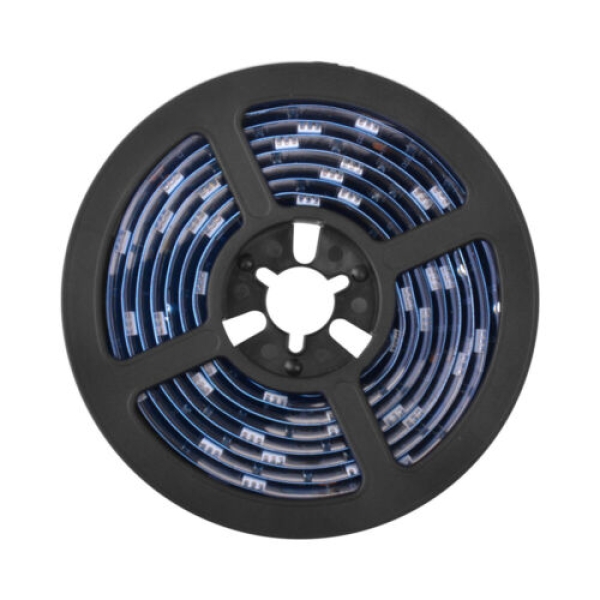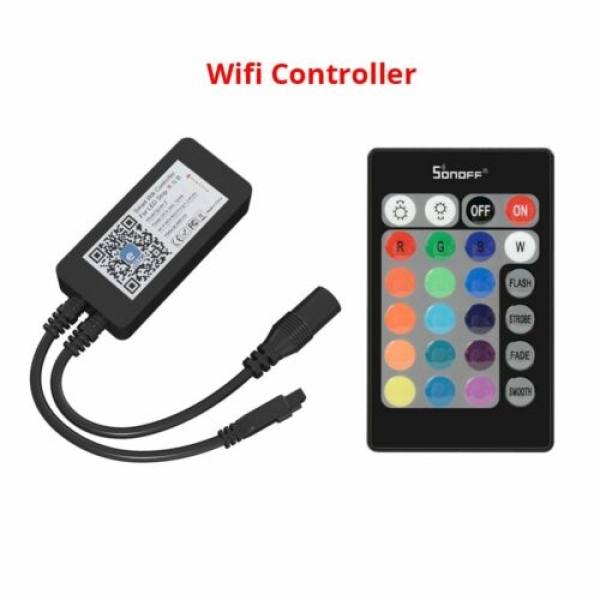 SONOFF L2-5M LED Flexible Smart WiFi RGB Strip Light for Alexa Amazon Google Home
Description:
When the holiday season comes, everyone in the family will help to make the house clean and beautiful. Light strips will be hung in front of the house. Here, SONOFF L2 can be used not only for the festival decorations but also for the additional lighting. No need to bother about spending more money on rewiring. With IP65 waterproof and 30 LEDs on every 3.3 feet, you can install L2 light strips around your swimming pool to light your home up. The 3M adhesive makes your installation with ease.

More than 16 million colors and real-time synchronization provide a zestful experience for your life. The real time data of R/G/B helps you capture the light strip's status. Except for R/G/B data bars, the color palette, color circle, recent and classic color provide various selecting methods for color changing. There are 21 recommended scene modes and up to 8 DIY Scenes. L2 can sync to any playing music and dance along to rhythm and beat.

No need to worry about the disconnecting anymore, BLE control helps you better control the light strip. Voice control with Alexa and Hey Google can help free your hands. Setting a timer help you turn on/off the light strips on schedule. Check out more possibilities right now!
Note: R3 - 1.

Sonoff